Memoriam:8199
From VROC wiki
VROC # 8199

Rest in Peace
October 25, 1954 - May 14, 2014


---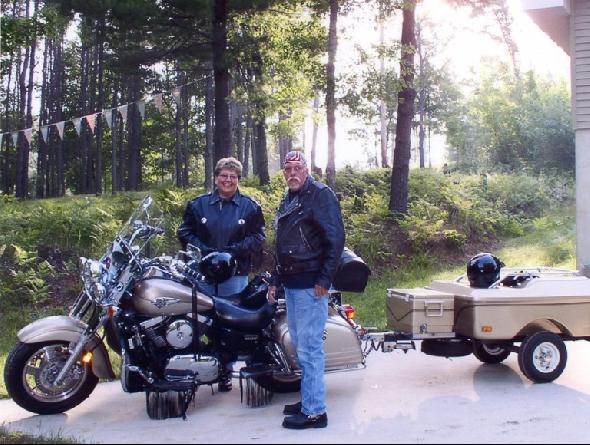 ---
From the obituary for Lonnie Armstrong: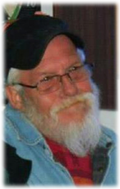 Lonnie William Armstrong, age 59, cruised on to the gates of Heaven at 7:07 am May 14, 2014, with baffles blaring, following complications from respiratory issues. Lonnie was born in Mishawaka, Indiana on October 25, 1954 to Ronald William and Margie (Kedik) Armstrong. He was the third of six children born to that union. Lonnie graduated from Mishawaka High School in 1974, and served his country honorably in the Army National Guard. On May 3, 1980 at Epworth United Methodist Church in South Bend, Lonnie was united in Holy matrimony to Gail Margaret (Stam) Armstrong. Gail survives, along with his siblings Sharon Burns of Mishawaka, Barbara (Joseph) Pinion of El Paso, Texas, Nancy Enders of Lakeville, Anna (Stephen) Gill of Mishawaka, and Danny (Robyn) Armstrong of Live Oak, Texas. Also surviving are his mother-in-law, Viola Stam of South Bend, brothers and sisters-in-law Robert (Dianne) Stam of Gilby, North Dakota and Jacqueline (Richard) Stanage of Three Oaks, Michigan, Chloe, his "dog child" and Kayo, his "cat child." Lonnie was also known as "the other Dad" to his "sons" Daniel (Cassandra) Pletcher, and Jimmy (Carol) McClanahan. He was lovingly referred to by his grandchildren, Ryan, Rily, and Rory Pletcher as "Grumple." He and Gail seemed to find new friends everywhere they traveled. Their many nieces and nephews include: Travis Pinion, Heather Harris, Shawn Pinion, Neal Sabade, Tammy Lausman, Tony Thomas, Tina McCollough, Todd Vaughn, Stephanie Gunter, Courtney Gill, Aaron, Clint, and Sarah Armstrong, Joshua Arnold, Jennifer Stam Stangl, Rebecca Durham, and Sarah Stam. Lonnie retired from the Indiana Department of Transportation- LaPorte District and also from the Indiana Toll Road District, prior to owning his own business, G&L Lawn Care. In the 80's he worked for his parents at Ron's Garage in Osceola. He worked for several home improvement service companies and was a certified auto mechanic, working at several businesses throughout the Michiana area. He described himself as a "Jack of all trades, and Master of none." He was also affiliated with the American Legion Post #303, the International Vulcan Riders and Owners Club (VROC), Great Lakes Chapter of VROC, the American Motorcycle Association (AMA) and ROK (Riders of Kawasaki). During his life, Lonnie was always there to lend a hand to those who asked. Whether it meant changing a tire for a sister-in-law, guiding one of his sons through a project or repair, building an addition for his parents, helping rebuild Mom Stam's roof or front porch, or sharpening a blade for someone's mower, one knew they could always call on him. Lonnie and Gail had a passion for traveling our great land, visiting 39 of the states on their 2002 Kawasaki Vulcan Nomad. He also enjoyed the great friendships he and Gail made in their travels. He also shared a passion for the lake and the water, and recently joined the "Lakeside Family Yacht Club," having recently purchased a new boat. They found their newfound passion last summer, and by fall, the new lake family said it was as though they had been at the lake with them forever; there were certainly no longer any strangers among that new found family. Visitation will be held from 2-6 pm Sunday, May 18, 2014 at Chapel Hill Funeral Home in Osceola. A celebration of his life will be held at 11:00 am Monday, May 19, 2014 at Chapel Hill Funeral Home with interment to follow in Chapel Hill Memorial Gardens. Lonnie lived, and loved life. A testimony to that was how he did not know many strangers, because once he met you, you know you had found a really great friend and that he would be there until the end! How can one put into words someone's lifetime achievements, and what they mean to you? How can one tell a lifetime in just a few words? How can one have it understood to those who never had the pleasure of being a part of his life? All that can be said is, those who knew and loved him, won't easily forget him. For his loving wife of 34 years, it is difficult to grasp how quickly lives can change, how important it is to do the things you want to do, and keep them logged in you mind and heart to carry with you. Recently, Lonnie and Gail spent a vacation together enjoying their boat, and just being together, making plans for the summers to come. Lonnie's love for Gail, his Mom, their family and extended family made his life an interesting ride. He and Gail were a unit of strength, an example of what that marriage commitment, 34 years ago, meant to them. A love like this never dies. Lonnie is just spreading it further into the Heavens, making a way for those who long to see him again.
---
VROC condolences to the family
of Lonnie Armstrong.

Rest in peace Lonnie.