Memoriam:6825
From VROC wiki
Michael "Schumi" Schumacher
VROC # 6825

Rest in Peace
February 17, 2009


---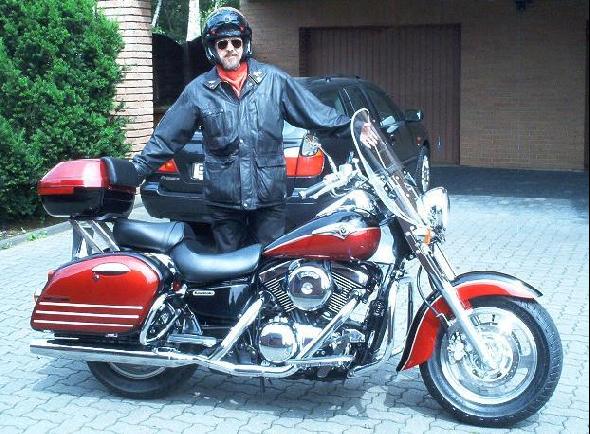 ---
From VROC member Tony Geoghegan VROC #9972:
Michael Schumacher (Schumi), VROC #6825, lost his fight against cancer this morning (17.02.2009).
Schumi joined the Vulcanier Germany on 6th Sept. 2001 and rarely missed a ride or meeting. In January 2008 came the diagnosis, cancer. He spent the last year in and out of hospital but never failed to keep us informed of his situation. Right until the end, he never lost his sense of humor and his reports in the Vulcanier Germany forum were a pleasure to read.
Schumi leaves behind his wife, Anette and somewhere in the region of 300 personal friends at www.vulcanier-germany.de
---
VROC condolences to the family of Michael "Schumi" Schumacher.
Rest in peace Michael.