Memoriam:5
From VROC wiki
Aubrey Thomas "Wiliedog" Gates Jr.
VROC # 5

Rest in Peace
October 13, 1946 - November 28, 2017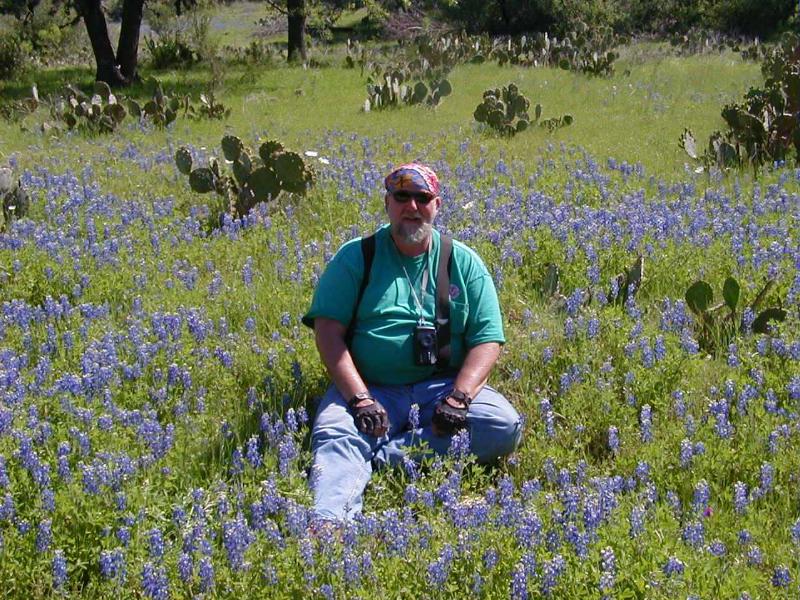 Thomas sitting among the Bluebonnets in his favorite place in the world, the Texas Hill country.
This field of Bluebonnets is on the Willow City Loop north of Fredericksburg, TX.


---
It was with great sadness that I learned of the passing of Thomas "Wiledog" Gates. He was a friend of
over 20 years whom I met through VROC. He was a founding member of VROC with VROC member #5.
He and I shared many motorcycle rides over the years, touring Arkansas and the Texas Hill Country
many times. We also went to Sturgis, the Rocky Mountains, Florida, and many other places. He planned and organized
the first VROC Eureka Springs rally in 2001. I remember well when he and I rode to Eureka Springs on
a scouting trip to choose the location of that rally and locations for the banquet and rides.

I remember the first time I met Wiliedog, in person. A few members of the Dallas/Ft. Worth VROC group
including Don "X" Arden, Viper, and myself met Wiliedog at a restaurant in DeKalb, TX.
We met for the first time and had lunch. During lunch, Wiliedog mentioned he was having cataract
surgery the following week because of vision problems. The DFWVROC members looked at each other and told
Wiliedog he was leading the ride (we didn't want him riding behind us with vision problems). We headed
north into Oklahoma with Thomas leading. On the south end of Idabel, OK was an intersection with a traffic light
where we had to make a right turn. The light was red. Sure enough, Wiliedog didn't see it and rode through
the red light and missed the turn. The rest of the pack sat at the light and didn't move. Shortly, Wiliedog
came back down the highway and made the turn and we all fell in behind him and continued on to the Talimena
Scenic Drive and Mena, Arkansas.

That was the beginning a long time friendship and many more rides all over the country for the next several years.
I wouldn't trade those experiences for anything.

Thomas was a founding member of VROC and as a founding member of the ERC was as close to a leader as there is
within VROC. He participated in the ERC until his passing.
He likely participated in more posts than any other VROC member over the last 20 years. He was opinionated
humorous, and sometimes abrasive, but, never boring. Underneath that exterior, I never had any doubt was a good
person who would do anything for a friend. His family and his god were the most important things in his life.
I will miss him and was proud to know him.


Rest in Peace, Thomas.

John "Coyote" Shreve


From Tom Miller, VROC 3077:
I'm saddened to the core by this news. He was a true friend and we've talked and visited many times, on the road
and at his house. Thomas may have ruffled a few feathers but he had a heart of gold. RIP old friend, you were loved
and will be missed.


From Sherm Acord, VROC 363:
A good friend. And a good man. Thus is very sad news. Prayers for Pam and family.


From Eric Larson, VROC 12592:
As this is in some ways sad but at the same time I, and others, know that he is in the presence of his Lord and Savior
and that gives me great happiness in the glory and joy he is experiencing now. My prayers and condolences are with
Pam and the rest of his family and friends.


From Von "Vonster" Floyd, VROC 16120
Thomas was like the brother, big brother, that I never had. He became as close a friend as anyone has. We shared the
same faith and many of the same tastes. He challenged me to do better and be a better father, husband and believer.
Thomas gave my daughter, Jennifer, a huge book/diarama when she was nine years old. She wore that thing out, and I don't
doubt for a moment that contributed to her having a voracious appetite for reading.
My wonderful wife, Kathy, never got to meet Thomas. Though she is not a fan of candy and sweets, she would dig into
the world's best pralines that Thomas and Pam made before Christmases and would bless us with some. Thomas packed them
carefully and would express concern, asking if any had broken. Those pralines were the best. One of them could have
arrived as a bag of crumbs and it would still be delicious.

We will miss him. All of us.



From Bob "Joker" Denney, VROC 93:
Jeez, when I read this I felt like I got kicked in the stomach. He's been around as long as VROC, and a bit longer.
Doesn't seem right that he's not gonna be around anymore.

Whatever ailed him is now gone: he's perfect again. OK, maybe not "again", he'd be the first to tell you he never was perfect
and that's right, he wasn't. But he tried. Harder than most, harder than most anyone I know. His faith was as strong or
stronger than anyone I've known and he believed his mission in life was to share that faith, and he did that. Sometimes to
the discomfort of others, sometimes to the downright alienation of others.....but he never meant to do that.
Thomas and I had communications about that and it really bothered him that he sometimes pushed too hard, showed impatience,
didn't put the best face on his Christian beliefs. Agree with his beliefs or not, you should have believed his motives; they
were always the best. He loved his VROC brothers and sisters and wanted what he felt was the best for them. Even if it
meant they got pissed at him.


Thomas and I didn't always agree on the details, but we did always agree on the important stuff and I'll miss having him and
his sometimes "in your face" posts. He's gone, he's better, he made a lot of people better, he's where he wants to be with
his Lord and Savior, and he'll be missed by those left behind..for now. You can't hope for much more than that.

Ride In Perfection, brother. You earned it by your simple confession.


Joker


From Joe "Mal" Blanc, VROC 13663:
This is horrible news. Our prayers and positive thoughts are with Pam. I first met WD at the Kanab rally in `05. He didn't
stay long due to health concerns, but it was the start of a long friendship. He was not only a friend, but a mentor,
advisor and a confidant. We enjoyed all the visits we were lucky to enough to have with him and Pam over the years.
Thomas was an honorable, devout man who found strength in his faith. He will be sorely missed by many.


As a sidenote, Thomas and Pam attended the wedding of Mal and Vette in Colorado. Thanks to
Jamey T, VROC 21264, here is a picture of Thomas and Pam from Mal and Vette's wedding: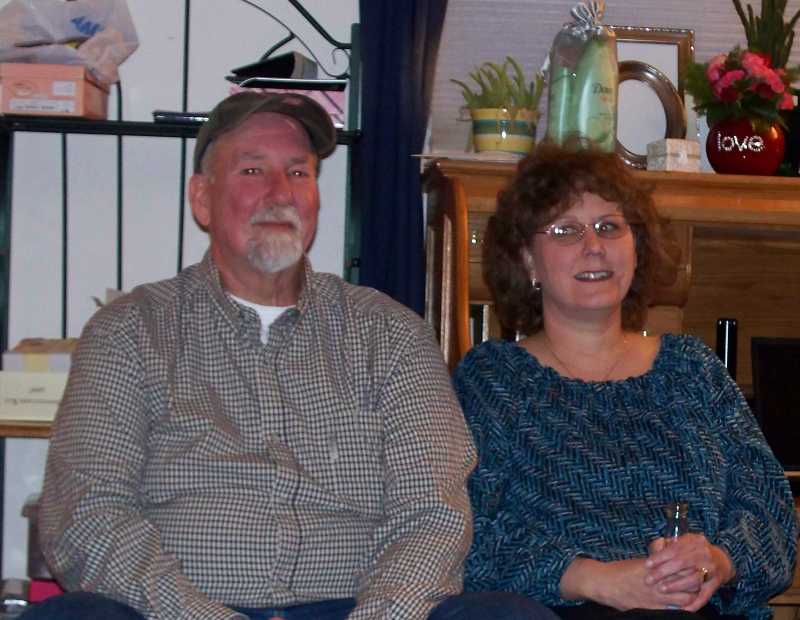 ---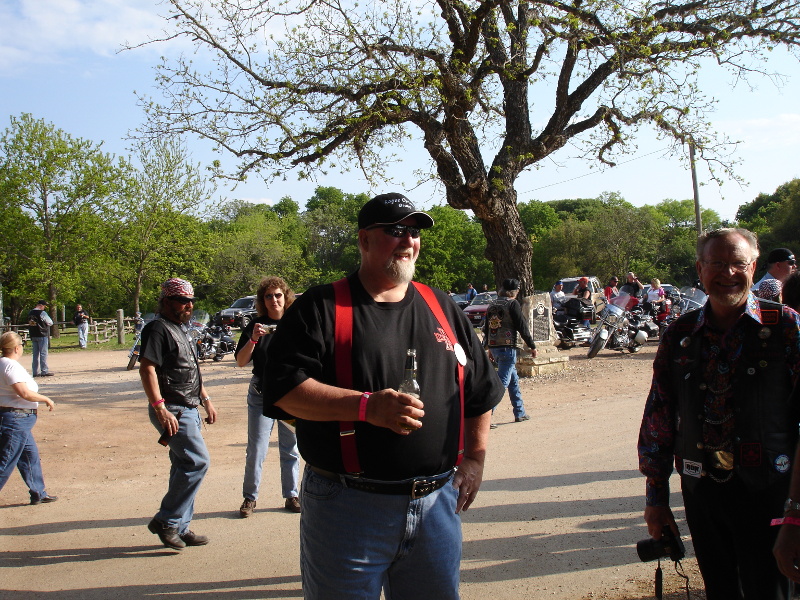 Thomas talking with Sherm at Luckenbach, TX while Pam is behind him trying to get a picture.


---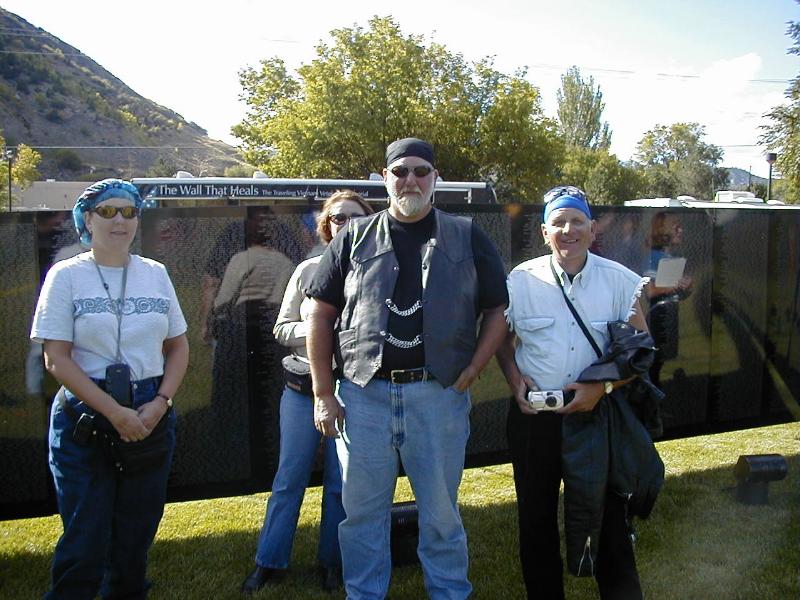 Thomas and wife, Pam, with Bill "Oldman" Wilhelmi at the Traveling Vietnam War memorial in Durango, CO in 2000.


---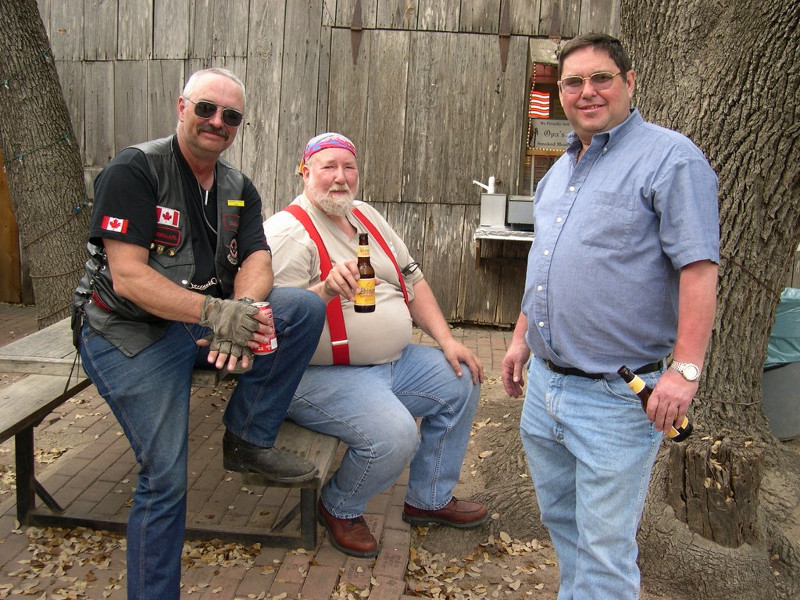 Jim "Skid" Robinson, Wiliedog, and John "Coyote" Shreve at Luckenbach, TX during a Texas Hill Country Ride.


---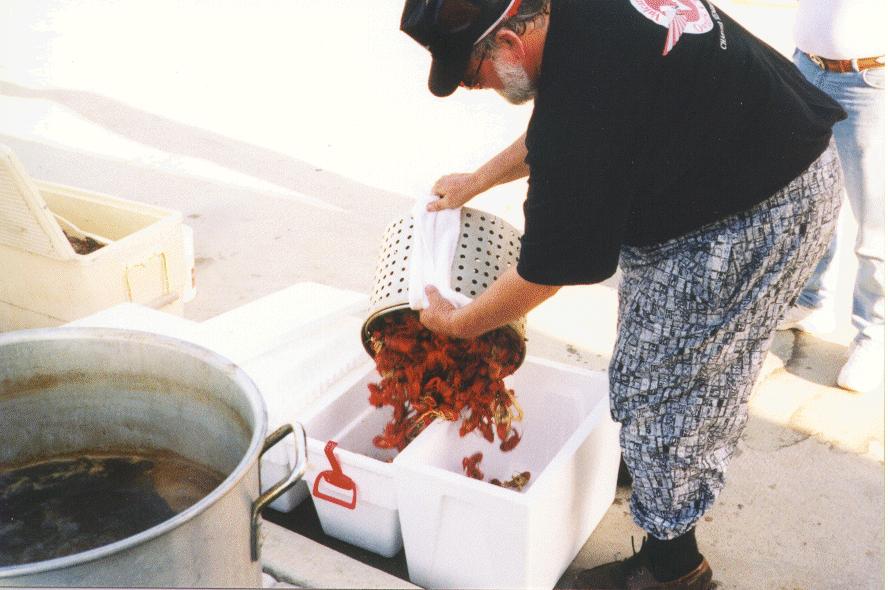 Wiledog cooks crawdads (mudbugs) during the first Texas Hill Country Ride in Marble Falls, TX.
Note: His chefs pants became famous.

---

Wiliedog and Mike "Rogue" Brouse at Sturgis, SD in 1998.


---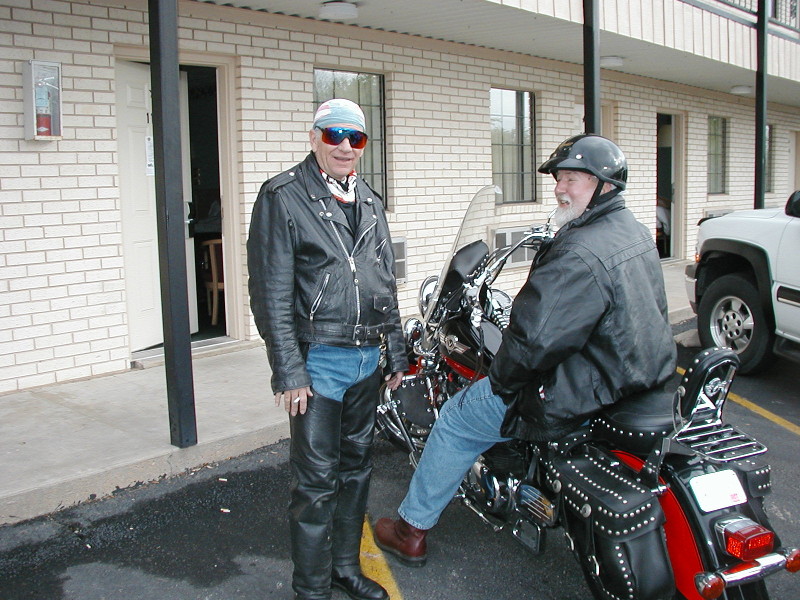 Wiliedog on his Vulcan 1500 talks with Bill "Oldman" Wilhelmi at the Super 8 in Fredericksburg, TX during a Texas Hill Country Ride.


---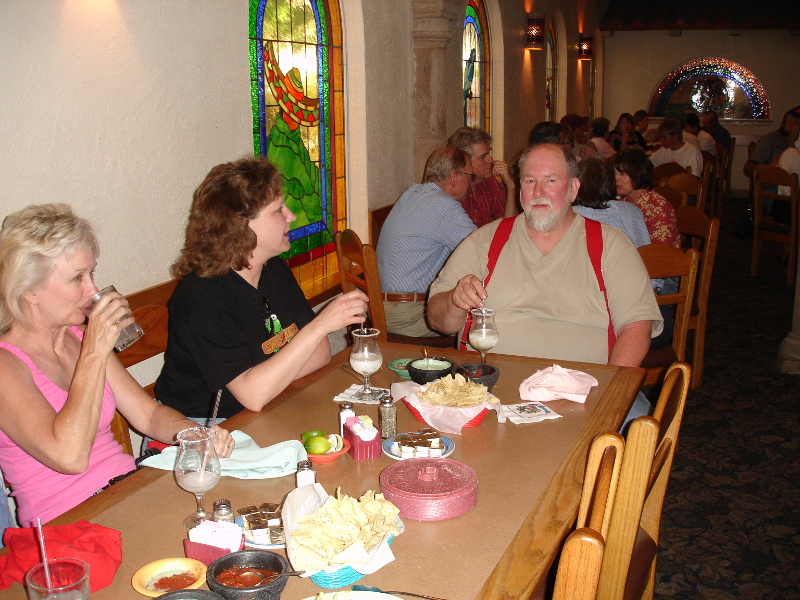 Thomas and Pam, with Kelly Wilhelmi at a Mexican restaurant in Fredericksburg, TX during a Texas Hill Country Ride.


---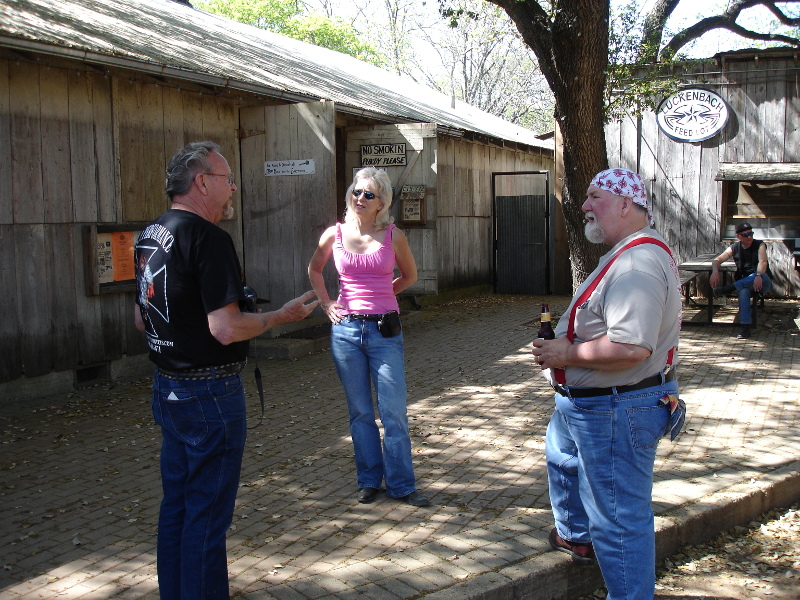 Wiliedog with Sherm and Kelly at Luckenbach, TX


---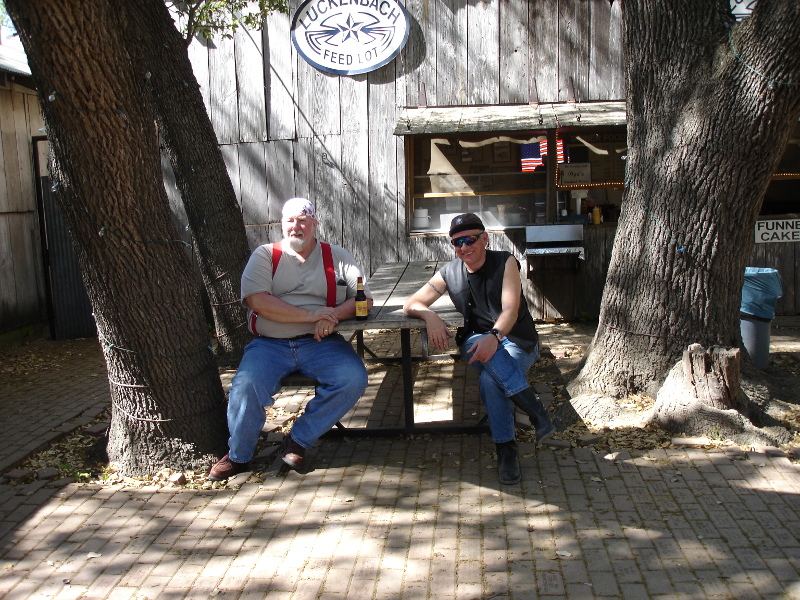 Wiliedog and Oldman swapping stories at Luckenbach


---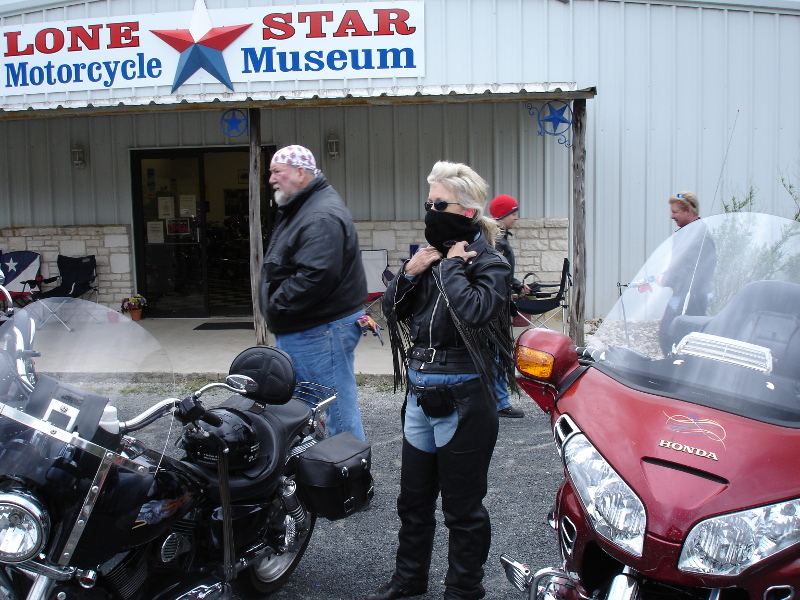 Wiliedog at the Lone Star Motorcycle Museum during a Texas Hill Country Ride.


---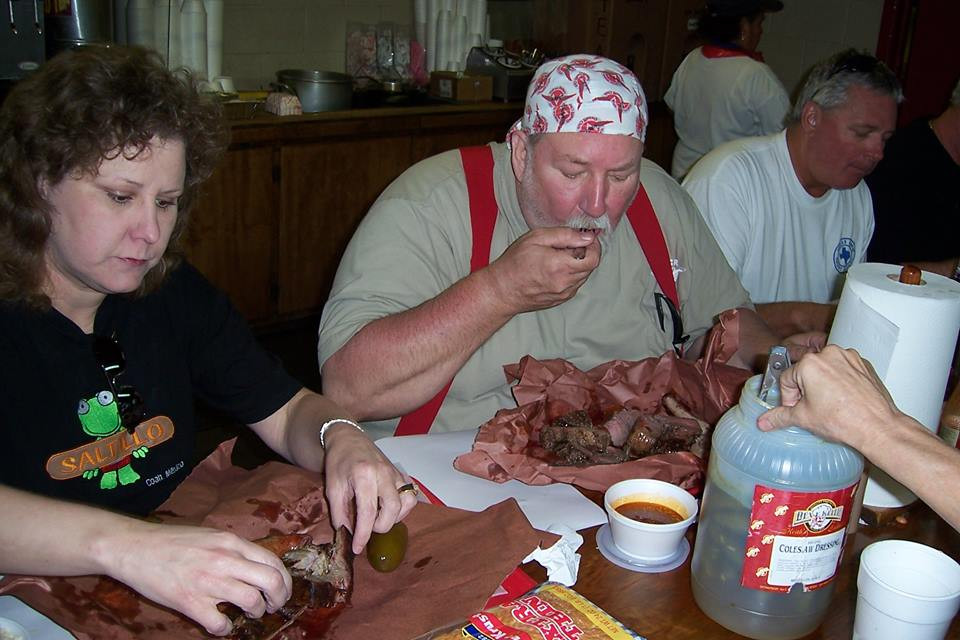 Wiliedog and Pam at Cooper's BBQ in Llano, TX. Coopers was his favorite BBQ place in Texas.


---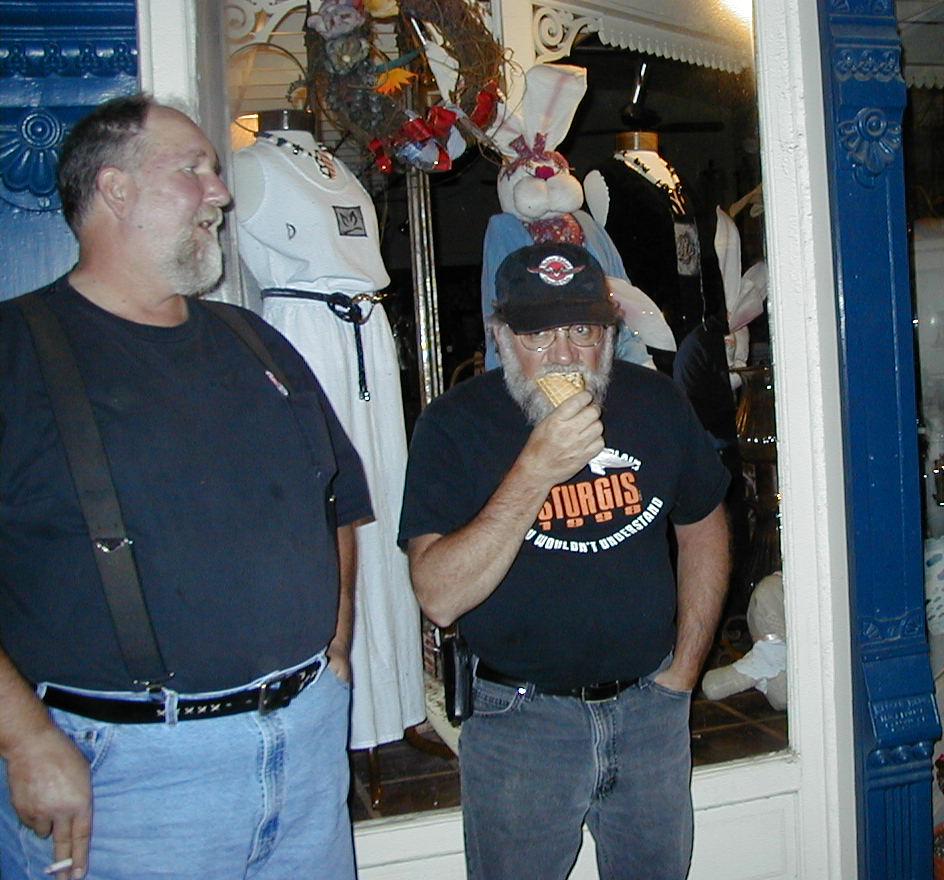 Wiliedog and Del "Viper" Wilson on Main Street in Fredericksburg, TX on an ice cream run during a Texas Hill Country Ride.


---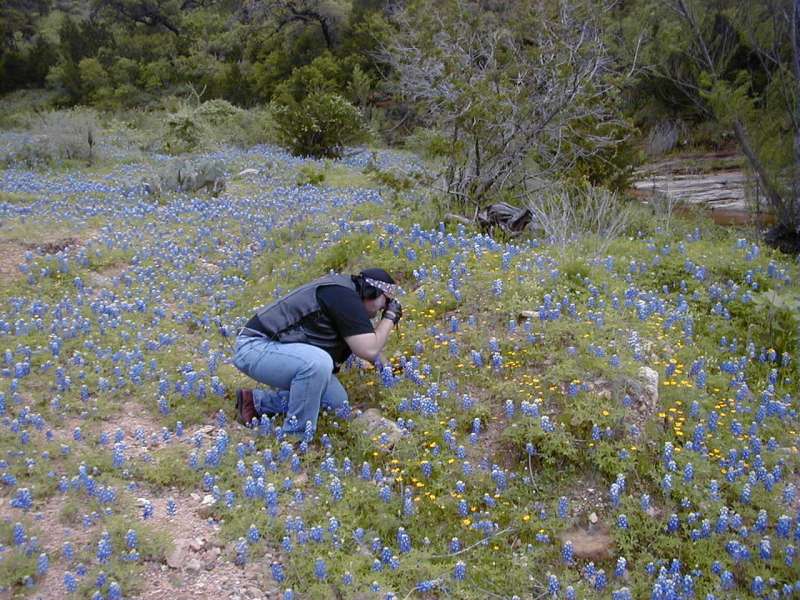 Wiliedog gets a close-up picture of bluebonnets on the Willow City Loop during a Texas Hill Country Ride.


---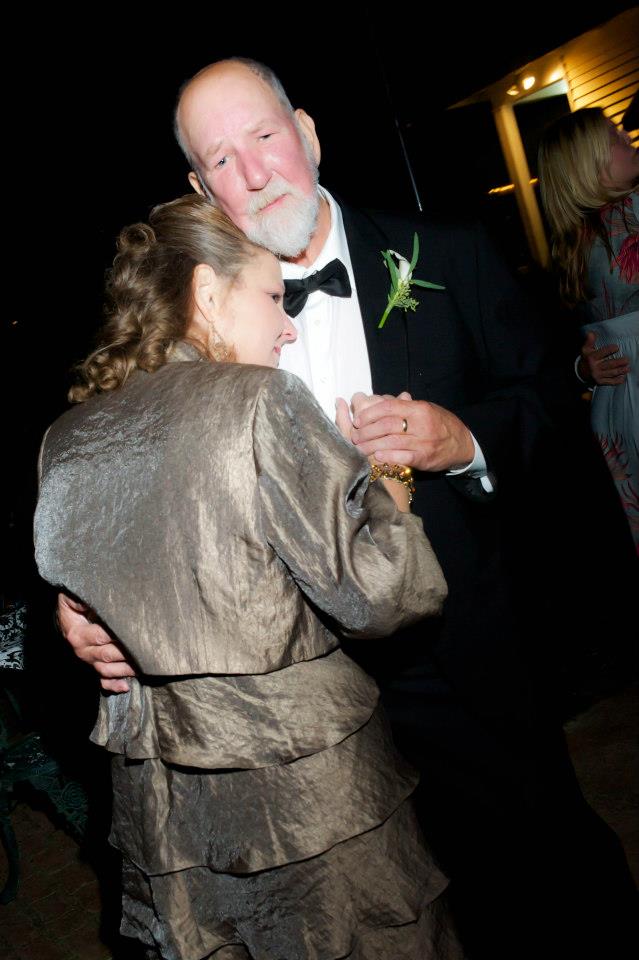 Family was the most important thing to Thomas.


He will be missed by all who knew him.
---
---
VROC condolences to the family
of Thomas "Wiliedog" Gates.

Rest in peace Thomas.