Memoriam:3527
From VROC wiki
VROC # 3527

Rest in Peace
Octomer 7, 1944 - June 23, 2011


---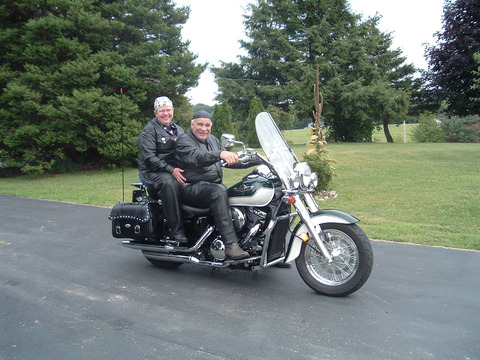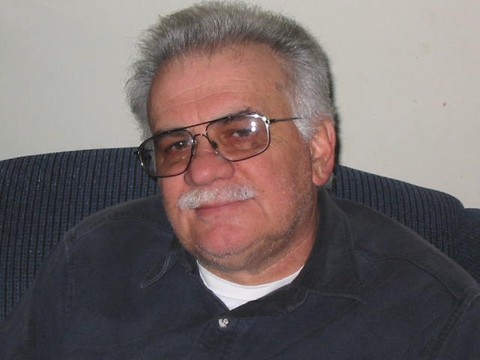 ---
Robert C. Sanzi, 66, of Latrobe, passed away Thursday, June 23, 2011, in UPMC Presbyterian Hospital, Pittsburgh. He was born Oct. 7, 1944, in Latrobe, a son of Claire (Austraw) Sanzi, of Ligonier, and the late Adolph N. Sanzi. Prior to his retirement, Bob was employed by General Motors with 32 years of service and was a Vietnam veteran having served with the Army. He was a member of Trinity Evangelical Lutheran Church in Latrobe, the Laurel Highlands Model Airplane Club, the Westmoreland Photographers and the Beanery Writing Group. He also loved to ride his motorcycle and was a lifelong model train enthusiast. In addition to his mother, he is survived by two daughters, Dawn Sanzi, of Sterling Heights, Mich., and Donna Suiter and her husband, Kelly, of Lenox, Mich.; two grandchildren, Riley and Josie Suiter; his loving companion of seven years, Nancy Beaufort; a brother, Mark Sanzi, of California; and numerous aunts, uncles and cousins.
---

Email from Nancy Beaufort to DFWVROC:
I wish I was writing this to tell you Bob and I were coming to Texas to see all of you. The times we were able to ride there and spend time with all of you were very special to both of us. Since his Heart Attack in October 2009, Bob seldom rode the bike and even talked of selling it.
On Monday, June 13, Bob had a stroke. It was located in the lower part of his brain that controls involuntary functions. He was flown to Pittsburgh where an Angioplasty was performed to remove the clot. Unfortunately, his brain had been deprived of blood flow for too long. They put him on a ventilator and monitored his heart and blood oxygen levels. His daughter, Donna, came out from Detroit to be with him. At first he showed minor improvements and we became hopeful that he would recover. On Saturday, June 18, one of his Doctors suggested the option of discontinuing his life support.
Donna and I spent the next couple of days discussing his conditions and our options. On Monday, June 20, we met with the Doctors in charge of his care. His condition was more critical than we were ready to accept, but we made the decision to discontinue his life support. We asked the staff for one more day as there were other family and friends who wanted to say their farewells. On Tuesday, June 21, at 2:30 P.M. he was disconnected from the ventillator. The Doctors led us to believe that the end would come quickly. Unfortunalely, they forgot to tell Bob. We continued our vigil thru the rest of the day and thru all of Wednesday. On Thursday morning, in the wee hours, I left his bedside to go out for a smoke and to visit the Chapel. My prayers had changed from "Please make him better" to "Please take him Home." At 8:15, Bob took his last labored breath and went to his final rest.
I am planning a pilgrimage of sorts to all the places that were special to Bob and me. Texas is on my list of places to visit, especially the Hill Country. I hope while I'm in Texas I can meet with some of you and share "Bob Stories" and laugh together. Our biggest regret is that we never got to retire to Texas as we had planned.
---
VROC condolences to the family
of Robert Sanzi.

Rest in peace Bob.