Memoriam:3098
From VROC wiki
VROC # 3098

Rest in Peace
February 11, 1947 - November 24, 2013


---
On November 24, 2013, Donna "Blondy" Boroughs posted:
It is with heavy heart and sadness that I just learned that our brother Evil
has passed away. His daughter Gretchen just called to let me know she came
home this afternoon and found him gone. As most of you know he just lost his
wife of 40 years in March of this year to cancer. He recently was diagnosed with
cancer in his bones and was just given 6-12 months to live. He was fighting a pretty
tough case of pneumonia but was in good spirits as I had spoken with him yesterday
on the telephone.

I will let you know more as I find out any more news. Please keep his daughter Gretchen,
son Chris and grandsons Evan and Roderick in your prayers and good thoughts.
If you'd like to send condolences the address is:

Pat Shea
4310 Lost Man's Lane
Bloomington, IN 47404

We have lost a great friend and brother in VROC today.
---
Special thoughts from Donna "Blondy" Boroughs:
It's so hard to believe that we just talked on Saturday then Sunday you were gone.
I never knew when I joined a biker group that I would find so many new big brothers
in my life. Talking with you through the years, even if it had been awhile since he
last chatted was like catching up with a life long friend. We easily caught back up
and shared what life was handing us at that time. When you lost Bobbie in March, my heart
just broke because your dedication, committment and love for her was so much a part of who
you were as a husband, father and good man. I know you weren't scared to die and you never
asked "why me" or whined about the prognosis you were facing with your own health. You had
barely had time to grieve when faced with your own impending mortality and you could only
think about how it was going to affect your kids and grandkids....never a thought about
yourself. That selfless love for family and friend is what made you such a GOOD MAN.
You are missed by this friend and you always will be.
Love ya brother....
---

Thanks to Jack "Jax" McGuigan, Pat "Evil" Shea with the iconic Marvin "Popcorn" Sutton.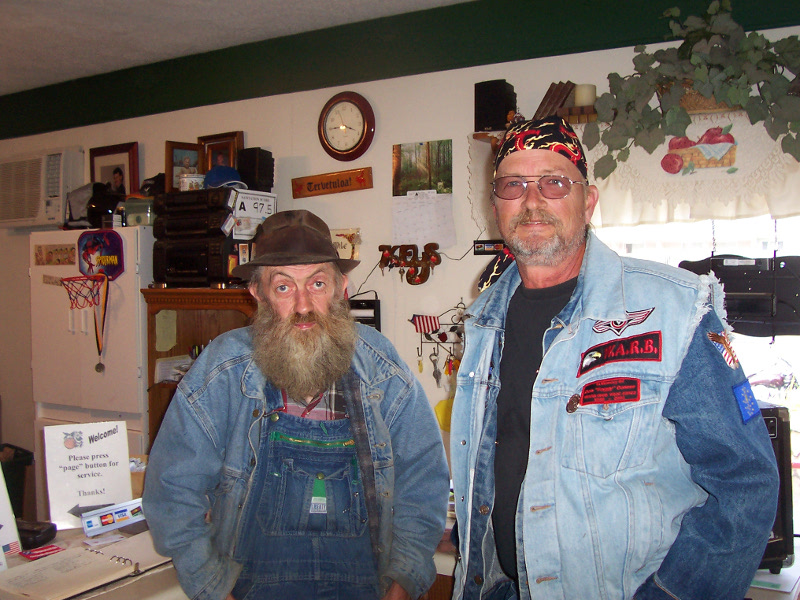 ---

Pat "Evil" Shea, Marvin "Popcorn" Sutton, and Jack "Jax" McGuigan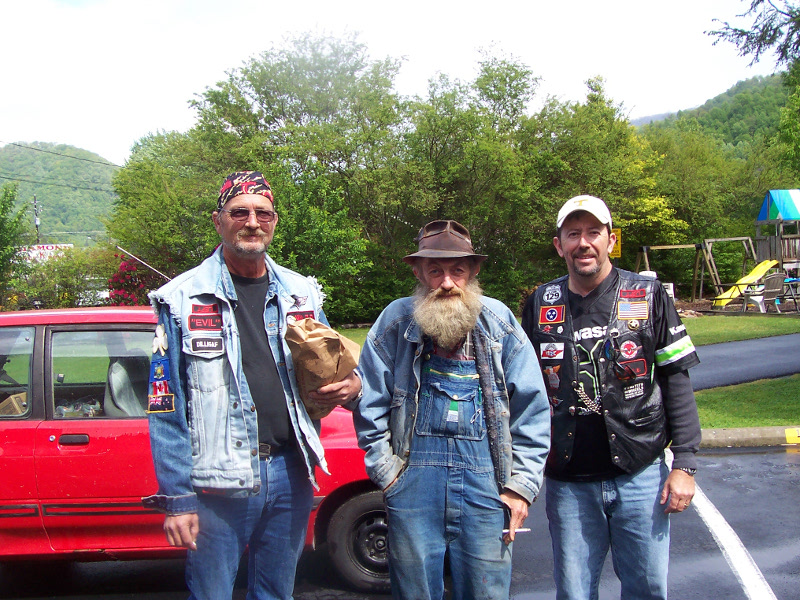 ---
Pat "Evil" Shea and Mark "Brillo" Templeton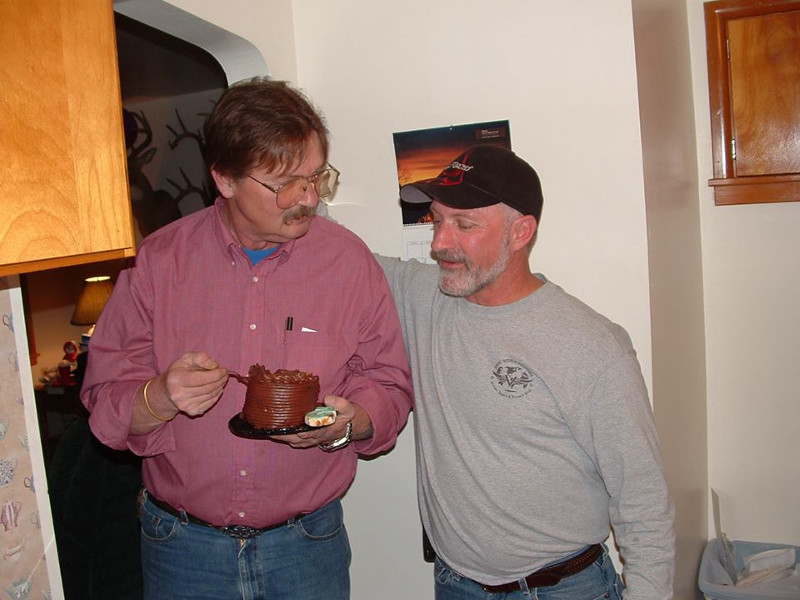 ---
Three brothers who are no longer with us, Evil, Foggy, and Kegs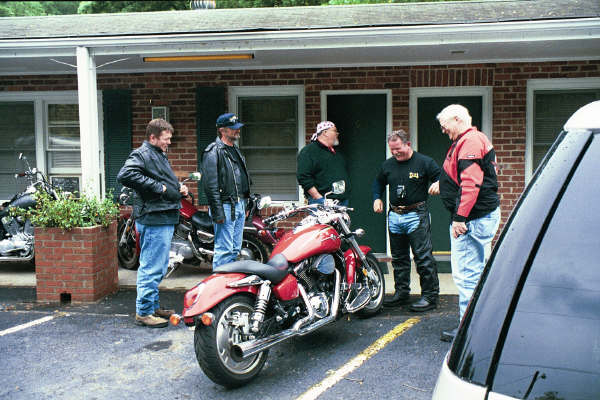 ---
VROC condolences to the family
of Pat Shea.

Rest in peace Pat.