Memoriam:2903
From VROC wiki
VROC # 2903

Rest in Peace
May 2, 2012


---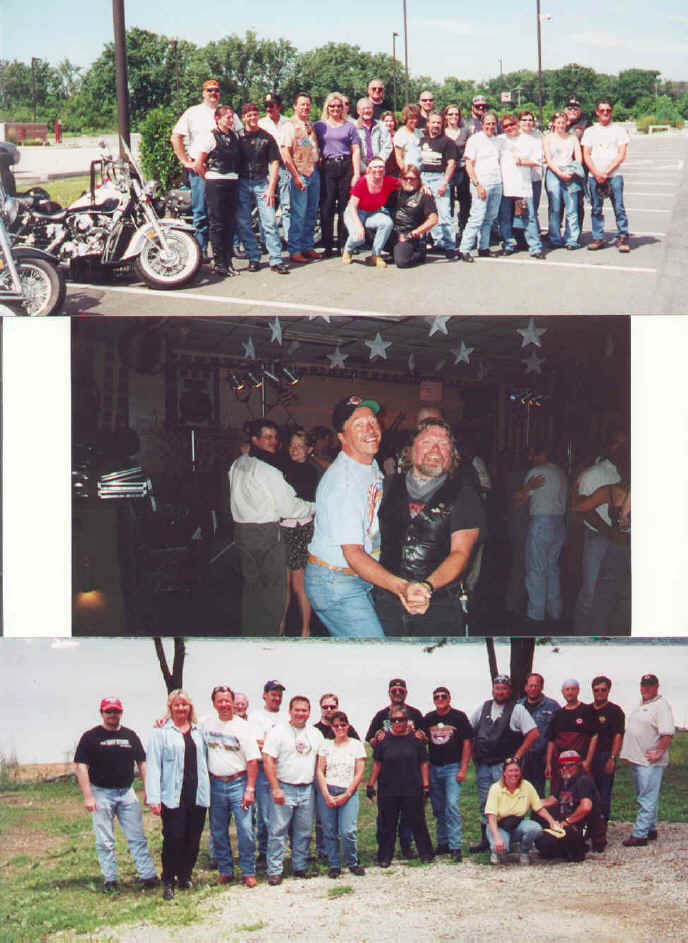 Pictures from the WindyIndy ride in 1999, the first joint ride of the Windy City and the Indiana VROC groups. In the center picture, Jeff "Slick" is dancing with Don "BlckChrome" Soland.
---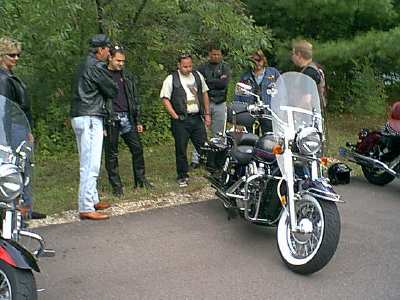 The group gathers to admire Slick's customized Vulcan 1500 Classic. Jeff "Slick" is second from left.
---

From Don "BlckChrome" Soland, VROC #60:
WindyCity VROC's own, Evan "The Bulldog" Breyn, VROC# 485, shared this sad news with us.
"I received this tonight from Pat Felski - Jeff "Slick" Felski's wife. My heart goes out to Slick's family during their time of loss.
"It has been a very long time since we had any emails sent to the club, but I wanted to let you know that my husband Jeff Felski passed away on May 2, 2012 from a long battle with ALS, Lou Gehrig's disease. Pat Felski
"Slick", Jeff Felski, VROC #2903 was a Member since before August 15, 1997, living in Griffith, Indiana. He was known early on for his 1996 Custom Painted Deep Violet Pearl 1500 Classic.
I responded and shared this news with our WindyCity chapter and share with you now.
Our condolences go out to his wife Pat, "Huntress", and his family.
"Mustang" Sally and I were remembering fondly this very weekend one of the Windy Indy Runs when Jeff and Sally sang bad Karaoke together, "I got you babe"......... each mistakenly singing the wrong parts, at a country bar in a strip mall. As the night wore down, the thunder and lightning s tarted overpowering the D.J. and a few of us headed out to slide under the hotel awning right before the skys opened up. ...... Those that had waited rode in like drenched rats later.
From all the memories at the Illinois Highland House runs, WindyIndy's and on, you will be missed "Slick" R.I.P.
---
VROC condolences to the family
of Jeff Felski.

Rest in peace Jeff.