Memoriam:25455
From VROC wiki
VROC # 25455

Rest in Peace
May 22, 2011


---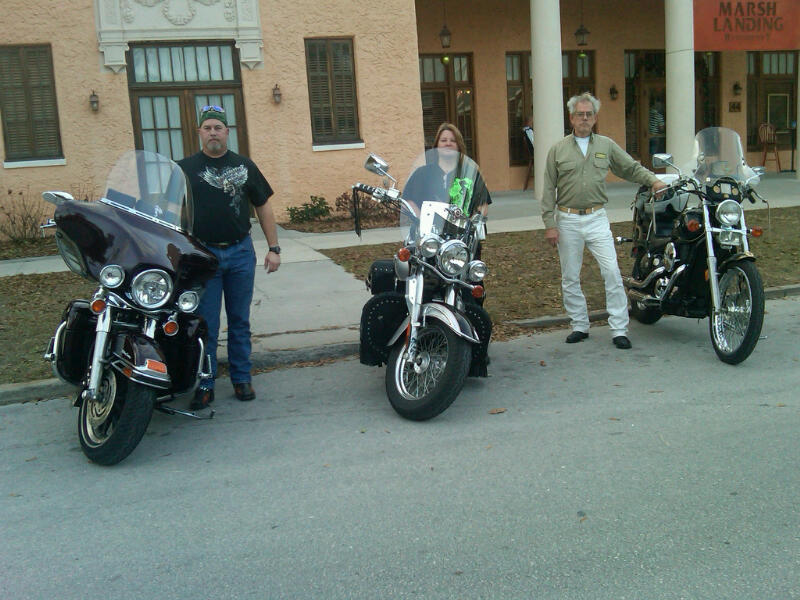 Gil Perkins on his last ride with his son and daughter-in-law on January 1, 2011. Left to right, son Gary, daughter-in-law Sabrina, and Gil Perkins.
---
From his obituary: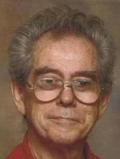 Gilbert R. "Gil" Perkins, 75, passed away peacefully, surrounded by his family on May 22, 2011 at 1:55 AM at Holmes Regional Medical Center, Melbourne, FL. Mr. Perkins was born May 7, 1936 the son of Fletcher and Augazelle Perkins, in Florence, AL. He was predeceased by his parents.
Mr. Perkins attended school in FT. Lauderdale, FL. He served in the U.S. Army with the rank of Corporal. He was employed for several years at Magnavox Government Systems, Urbana, IL and Fort Wayne, IN. He later relocated to Florida, where he was employed for several years at Harris Corp., as a Sr. Eng. Specialist. Gil has been retired since 2002. He was a member of Melbourne Church of Christ, the Airstream Campers Club WBCCI and Harris Retirees Association. Mr. Perkins enjoyed working in his home shop, gardening, and camping in his Airstream trailer.
Gil is survived by his wife, Linda (Parsons) Perkins, whom he married on October 2, 1964 in Urbana, IL. He is also survived by a son, Gary (Sabrina) Perkins; a grandson, Tim (Laura) Perkins; and two great-grandchildren, all of Palm Bay, FL; sister, Doris (Dwight) Nicholson of Norris, TN; and several nieces and nephews. Gil will be dearly missed by his family, many friends and his dog, Luke.
The family will meet their friends from 3:00 PM until the time of the service at 3:30 PM on Thursday, May 26, 2011 in the chapel at Fountainhead Funeral Home.
---
VROC condolences to the family of Gil Perkins.
Rest in peace Gil.