Memoriam:20328
From VROC wiki
VROC # 20328

Rest in Peace
June 7, 1977 - January 20, 2016


---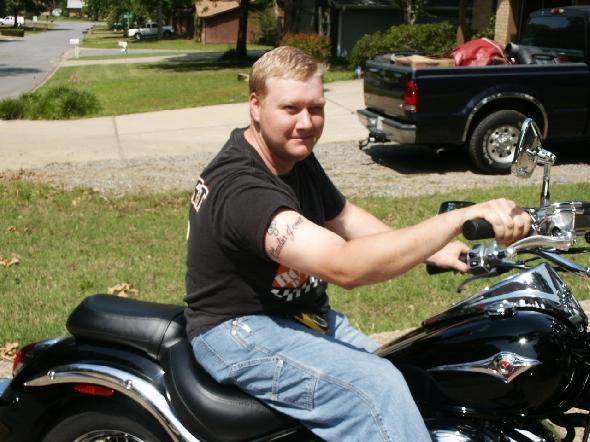 From the obituary for Michael Brian Amaden:

Michael "Brian" Amaden, 38, of Jacksonville passed away Wednesday, January 20, 2016. He was born June 7, 1977 in Little Rock, Arkansas. He was a pipe fitter with local union 155, and a member of Hall Creek Hunting Club and VROC Motorcycle Club. He is survived by his wife, Holly Amaden; daughter, Claudia Amaden; mother, Terri Edmonston Webb; father, Joe H. Amaden and step-mother, Carolyn; half-brother, Heath Amaden; mother-in-law, Sharon Sauheaver and father-in-law, Gary Sauheaver; grandmother, Momma Nell Amaden; and numerous extended family. Michael was preceded in death by two grandmothers and two grandfathers. Funeral service will be held at 11:00 a.m., Tuesday, January 26th at Parkhill Christian Church, North Little Rock, with a visitation from 6:00 to 8:00 p.m., Monday, January 25, 2016 at Smith – North Little Rock Funeral Home, 1921 Main Street. His family will scatter his ashes at a later date.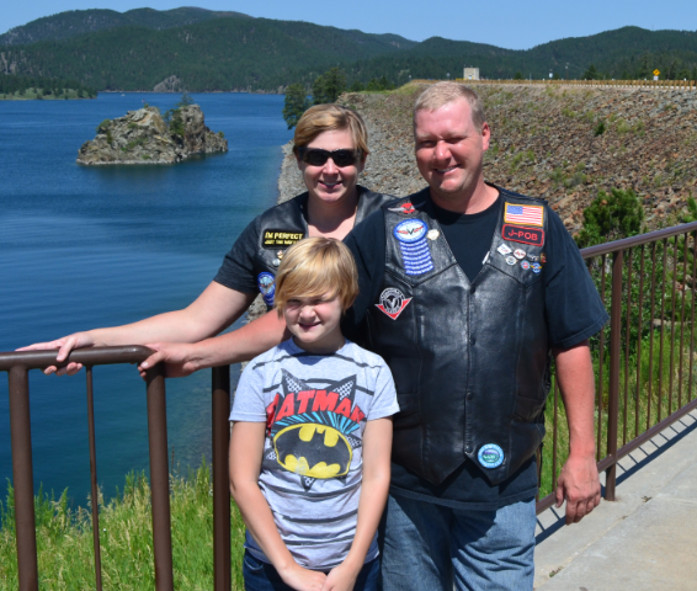 Brian with wife Holly and daughter Claudia
---

From Gary "Magellan" Sauheaver VROC #19185, Father-in-law of Brian:
Brian Amaden, age 38, passed away suddenly and unexpectedly at his home in Jacksonville, Arkansas shortly after midnight on Wednesday, 20 January 21, 2016. He is survived by his wife, Holly, his daughter, Claudia, and his parents. Brian's first VROC event was the 2006 Reunion at Eureka Springs, where he was the youngest VROC member there. He's made it to every reunion for the past 10 years, and made it to the Deadwood rally several years ago. Brian was my son-in-law, but more like the son I never had. He was my riding partner, but most of all, he was my friend. He will be sorely missed.


---
From Susan "zmean1" Paradise:
So sad that Brian has left us. He was only 38 and we considered him to be the 'kid' at our rallies. I always thought it was so cool that they wanted to hang out with all us old folk. He always had a smile or joke to share and he also was a giving person. We have watched his daughter, Claudia grow up at our rallies. She is such a cool and sassy young lady, I can't imagine the pain she must be in right now.
When we got married in Sept at the Eureka Springs Rally, I had asked Magellan when the family would arrive. He said not until Friday as Claudia had school and Brian, Holly had to work. I told him I had wanted Claudia to be a junior bridesmaid in our wedding on Thursday but understood that they could not be there. A couple of days later, Magellan emailed, he had talked to Brian about our conversation. Brian said that he would have Claudia there, just tell him what time. I know that it was not an easy task for his family to arrive a day earlier but he loved his VROC family and this is an example of his kindness.
Gary, his wife, Holly and Claudia are in our thoughts. Brian will be missed.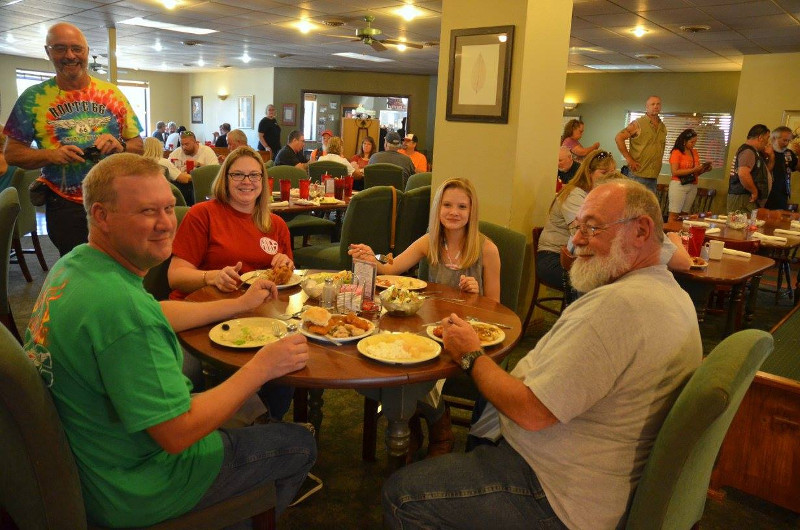 Brian, Holly, Claudia, and Magellan in Eureka Springs. Thanks to Susan "zmean1" for the picture.
---
VROC condolences to the family
of Brian Amaden.

Rest in peace Brian.