Memoriam:19847
From VROC wiki
VROC # 19847

Rest in Peace
June 1, 1949 - June 15, 2011


---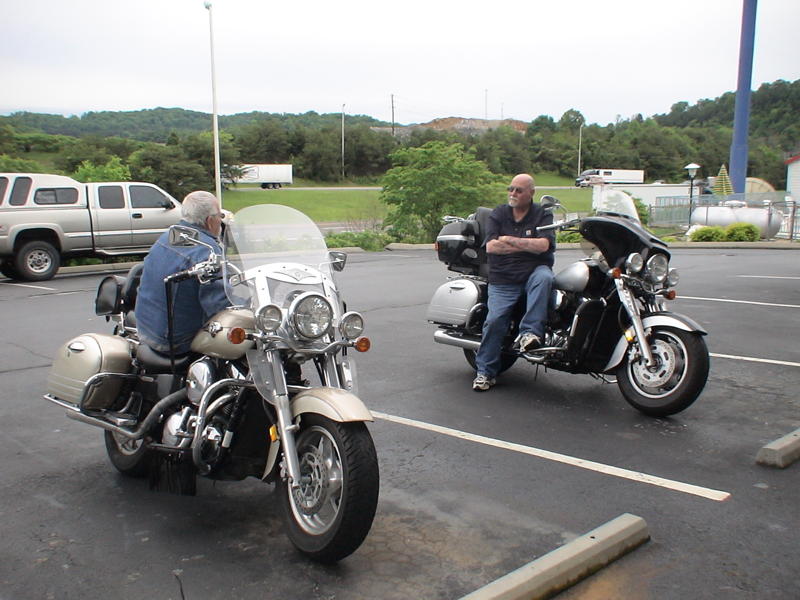 Fez and Lonnie Armstrong on their bikes after their truck broke down in Sevierville on the way home from Maggie Valley.
---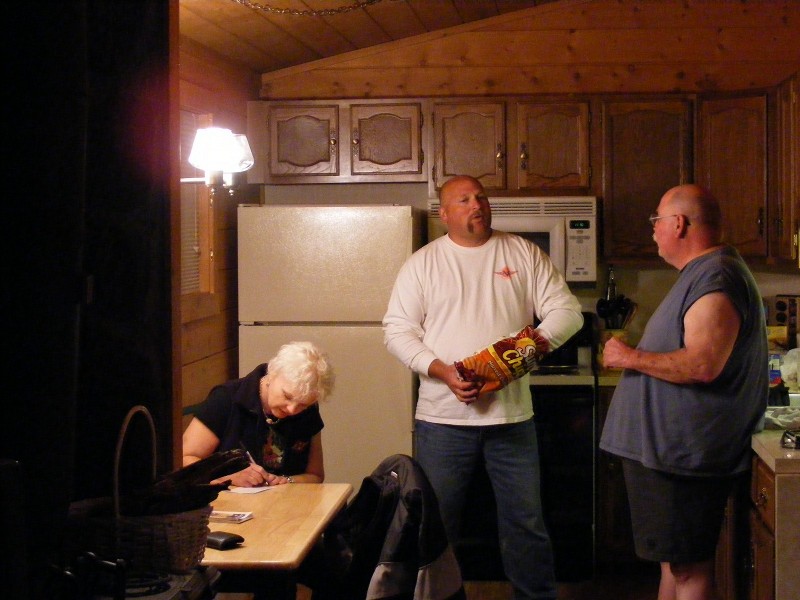 Fez on the right, 7/27/2007, with VROC friends at the house he rented for WWR in Rocky Mountain National park.
---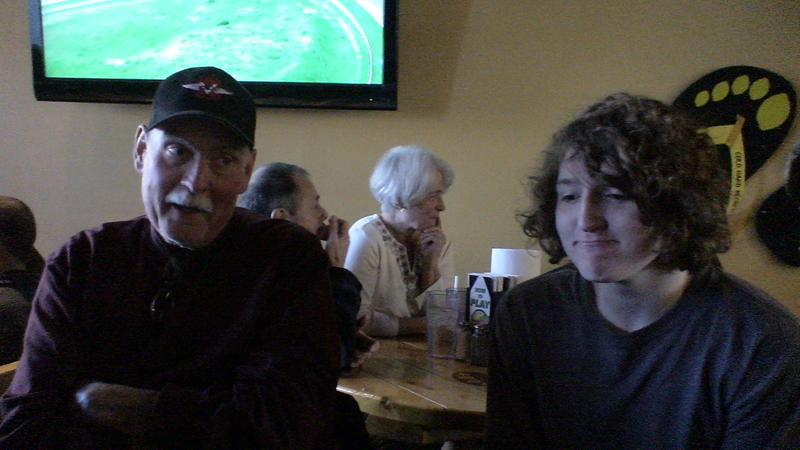 Fez and his grandson Dakota from February 2011 when the Great Lakes VROCer's met in Jones, MI
---
Obituary

Robert Eugene Fessenden, age 62, of Columbia City, IN passed away at 2:33 a.m. Wednesday, June 15, 2011 at Lutheran Hospital of Indiana, Fort Wayne. Born June 1, 1949 in Oceanport, NJ, he was the son of Bradley Merton and Loella Blanche (Pressler) Fessenden.
He lived in the Larwill and Columbia City areas. He graduated from Larwill High School with the Class of 1967 and attended college for one year. On May 27, 1969 he began working at Dana Corporation, Fort Wayne retiring as a group leader June 1, 2000. He was a member of the VROC-Motorcycle Club.
Survivors include his son, Mark S. (Carol) Hicks of Columbia City; daughters, Rebecca G. Boggs and Beth D. (Bobby) Lang of both of Columbia City; step-sons, Jeff and Larry (Meg) Hicks both of Columbia City; 13 grandchildren. His parents preceded him in death.
---
From his friend, Tim "Roseman" Rose, VROC 18761:
An avid rider, Fez burst on the VROC scene in the spring of 2006. Not a shy man, he jumped on the board and offered to hold a hot dog cookout at his farm in Columbia City, Indiana for the entire VROC family - nearly 30,000 people from all over the world. His fame was cemented in the annals of VROC.
For the first GLVROC Rally, he brought a 5th wheel RV with air conditioning and electricity to share with anyone who felt the tent life was a little too rough. It filled up the first night! Despite health challenges, he loved to have his knees in the breeze. He could be found at rallies around the country, GLVROC rallies in Indiana and Ohio, Interlochen in Michigan, Eureka Springs, WWR, ...and the list goes on.
Fez was as generous in person as he was on the VROC board. When not on the road, he opened his home to all, and offered a helping hand to those who needed it. He left us on June 19, 2011. His stories of family and friends will be missed around the campfire.
---
From his friend, Mick "Lugnut©" Overbaugh, VROC 14199:
Fez was one of the origanal members of the Great Lakes Chapter of VROC. At that time he was still pretty healthy and could even enjoy a cold beer with the gang around the campfire. He was jolly to say the least. Even after he got sick with cancer he continued to do what he enjoyed, riding his bike:-) I will miss him and I am better for knowing him. Rest in peace Fez and God speed. Will see you again my friend.
---
VROC condolences to the family
of Robert "Fez" Fessenden.

Rest in peace Robert.