Memoriam:19808
From VROC wiki
VROC # 19808

Rest in Peace
February 11, 1951 - January 10, 2010


---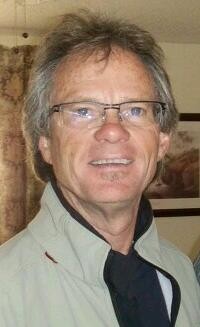 Born in Auburn, Nebraska on Feb. 11, 1951 Departed on Jan. 10, 2010 and resided in Longmont, CO.
Dennis Joe Moren passed away January 10, 2010 at Longmont United Hospital. He was 58 years old.
Dennis was born February 11, 1951 in Auburn, Nebraska. In 1957 the Moren family moved to New York where his father was employed by IBM. From 1957 to 1966 the family moved to various work locations. In 1966 the family moved to Longmont, Colorado. Dennis graduated from Longmont High School in 1969.
In June of 1984 Dennis married Sandra Lawson. In 1985 their daughter, Amanda Jo, was born.
Dennis was an avid fisherman and hunter and enjoyed training hunting dogs. He loved playing his guitar, building furniture and working in his yard.
In August 2008 he married Kathleen Baird. They made their home in Longmont.
He is survived by his wife Kathleen, daughter Amanda Jo, parents Joe and Maxine, sister Sue, and two step daughters, Vikki and Nikki.
Funeral services will be held Thursday, January 14 at 10:00 A. M. at the Longs Peak United Methodist Church, 1421 Elmhurst Drive, in Longmont with Pastor Steve Easterday-McPadden officiating.
Cremation has been entrusted to Howe Mortuary and Crematory.
Memorial contributions may be made to Kathleen Moren c/o Howe Mortuary, 439 Coffman St. Longmont, CO. 80501
---
VROC condolences to the family
of Dennis Moren.

Rest in peace Dennis.