Memoriam:14168
From VROC wiki
VROC # 14168

Rest in Peace
January 20, 1956 - April 7, 2015


---
From the obituary for Danny Ray Taylor: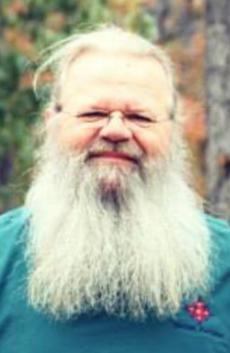 Danny Ray Taylor, age 59, of Texarkana, Arkansas, died Tuesday, April 7, 2015,
in a local hospital from injuries received in a motorcycle accident.

Mr. Taylor was born January 20, 1956, in Texarkana, Arkansas and had been a lifetime
resident. He was a member, Deacon, and Associate Pastor of the First Bikers Church
of Texarkana, Chaplain for Hospice of Texarkana, and was retired from Union Pacific Railroad.
He was also a Chaplain for the Arkansas Department of Corrections in Texarkana.
He was preceded in death by his parents, Joe and Mary Taylor, and a sister, Donna Watson.

Survivors include his wife, Debbie Linex Taylor of Texarkana, Arkansas, one son and
daughter-in-law, Brad and Alisha Taylor of Texarkana, Arkansas, one daughter and son-in-law,
Danielle and Josh Anderson of Texarkana, Arkansas, five grandchildren, Gavin Taylor,
Ryan Taylor, Victoria Anderson, Madelyn Taylor, and Jaxon Anderson, one brother and sister-in-law,
Billy Joe and Pauline Taylor of Mansfield, Texas, two sisters and one brother-in-law, Linda Smith
and Georgie and Richard Murchison of Texarkana, Arkansas, his father and mother-in-law,
Billy and Joyce Linex of Texarkana, Arkansas, a number of nieces and nephews, and a multitude
of friends.


---
Thanks to Garry VanderEyk, VROC# 17676 who posted:
On Tuesday afternoon Danny was riding his Vulcan Drifter in his hometown of Texarkana when an
18 yr female in an SUV came across 4 lanes to make a left hand turn and collided. Danny suffered
head injuries and died in hospital. He was wearing a helmet but it came off. He was 59 and
leaves his wife Debbie and family.
I met Danny and Deb at my first VROC reunion at Iron Horse in 2004 and remained friends since, he
was not active here but was instrumental in organizing many Drifter events. He and Deb have several
Vulcans and travelled USA and Canada.
Danny was devoted to his family, church, and motorcycling. I will miss him.
Rest peacefully, my friend............


---
VROC condolences to the family
of Danny Taylor.

Rest in peace Danny.