Memoriam:12995
From VROC wiki
VROC # 12995

Rest in Peace
April 4, 1949 - October 11, 2012


---
---
From the obituary for Ellsworth G. Dutton:
Dr. Ellsworth G. Dutton of Boulder, CO, passed away on October 11, 2012.
Ells is survived by his wife Vicki Schroeder and many loving friends and family members.
He was born on April 4, 1949 in Ledyard, IA and has remained an Iowa farm boy in his heart to this day.
Ells lived in Boulder, CO for 34 years, a perfect place for his love of nature, the clear skies for his astronomy, hiking and biking the great outdoors and exploring the roads on his Kawasaki Nomad motorcycle. Ells, a meteorologist and the chief of the Global Radiation Group of the Global Monitoring Division (GMD) of ESRL in Boulder, worked for NOAA since 1978. He was the project manager for the International Baseline Surface Radiation Network, coordinating data from 50 global sites. A dedicated research scientist who has made significant contributions to our understanding of global radiation, Ells was also a great friend to all who knew or worked with him.
A celebration of life will be held at 10:30 am on Saturday, October 20, 2012 at Crist Mortuary Chapel, 3395 Penrose Place, Boulder, CO 80301. In lieu of flowers please consider a donation in Ells' honor to Greenwood Wildlife Rehabilitation in Lyons, CO or to the charity of your choice.
---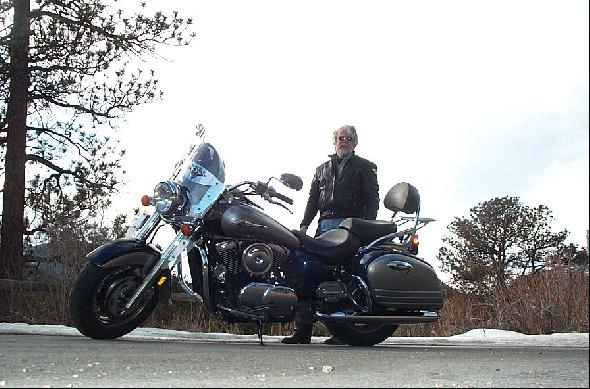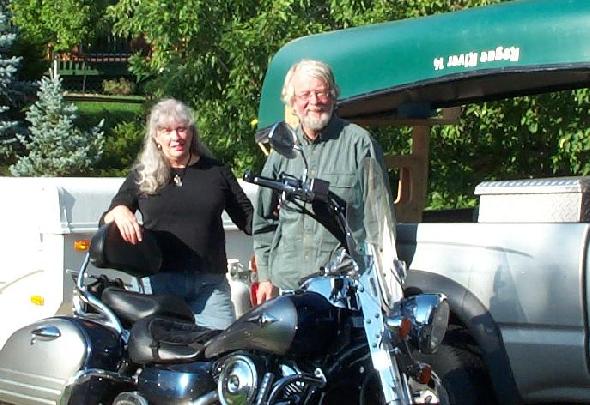 ---
---
VROC condolences to the family
of Ellsworth G. Dutton.

Rest in peace Ells.