Memoriam:12464
From VROC wiki
VROC # 12464

Rest in Peace
August 12, 1962 - February 27, 2009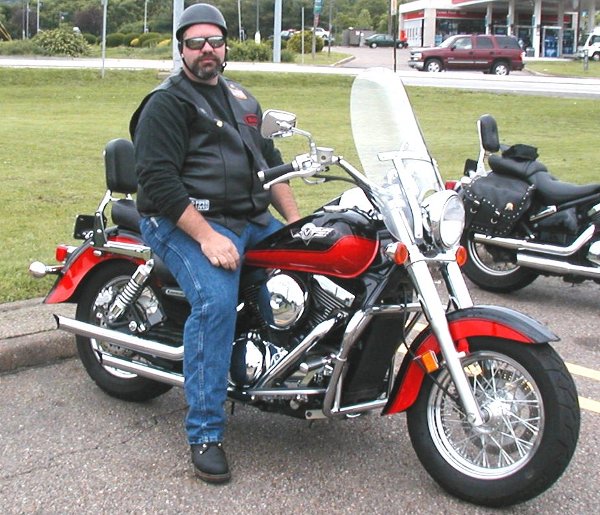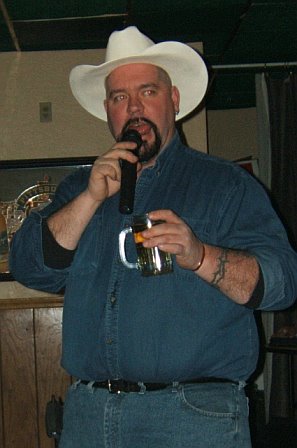 ---
Thanks

to George "Yummy" Carr VROC 2850
Tonight we lost a great person, who over the past year went through a lot of pain and misery. No matter how much suffering he was in he always brought a smile and laughter to everyone who knew him. He fought a tough battle. He Truly will be Missed.

May He Ride Long and Hard with the Wind At His Back

R.I.P. " HOOKER "

For some background: Greg had quadruple bypass and three valve replacements in his heart in early February. He had been off work for over a year with blood clot problems in his legs. After the surgery he was able to go home for a short time but was on dialysis three times a week. He then developed MRSA and was taken to a local hospital then Life-Flighted to another facility over last weekend. Tonight he was removed from life support and peacefully went home. He leaves behind four children and the love and support from the Steel City VROC Gang.

---
Obituary from Pittsburgh Tribune-Review

Gregory L. Pacelli, 46, of
Jeannette, passed away Friday, Feb. 27, 2009, in UPMC Presbyterian, Oakland. He was born Aug. 12, 1962, in Jeannette, a son of the late Joseph and Laura "Dolly" Pacelli. Prior to his illness, Greg worked as a warehouse supervisor for Marsula Electric. He was a member of Ascension Church, Jeannette, and the Steel City Vulcan Riders Owners Club. In addition to his parents, he was predeceased by an infant daughter, Laura Elizabeth Pacelli. He is survived by three children, Nicholas and Alexander Pacelli, both of Jeannette, and Alaina Pacelli, of Greensburg; a stepdaughter, Angela Varsafsky, of Pittsburgh; two sisters, Patricia Bishop and husband, Loren, of DuBois, and Pam Simons, of Jeannette; a brother, James J. Pacelli and wife, Mary, of Jeannette; three aunts, Elizabeth "Betty" Rugito, of Jeannette, with whom he resided, Dolores Baird, of Florida, and Laura Mae Pacelli, of Hyndman; and numerous nieces, nephews and cousins. Friends will be received from 2 to 4 and 6 to 8 p.m. Tuesday in the JOHN V. GRAZIANO FUNERAL HOME INC., 228 N. Second St., Jeannette. A funeral Mass will be celebrated at 10 a.m. Wednesday in Ascension Church with Father John M. Foriska as celebrant. Interment will follow in Brush Creek Cemetery, Hempfield Township.

---
VROC condolences to the family
of Greg "Hooker" Pacelli.

Rest in peace Greg.