Help:Reference card
From VROC wiki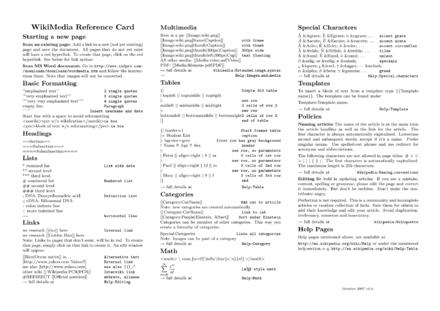 The MediaWiki reference card is a one page summary of important MediaWiki editing commands, intended to be printed out and used next to the computer.
To view and print the reference card, you need a recent PDF viewer. The card can be downloaded in PDF format from here: Wiki-refcard download page.

See also the poster sized cheatsheet.